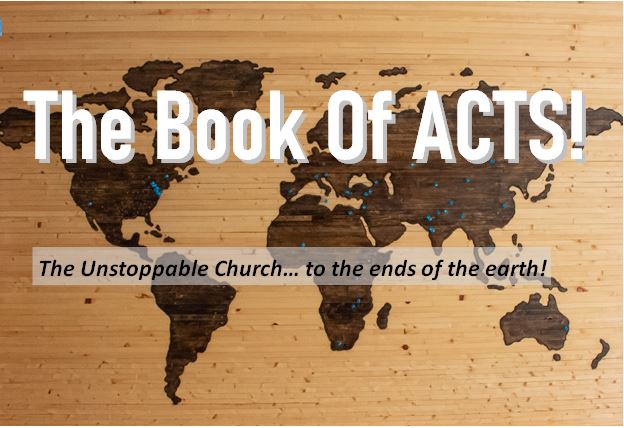 Current Sermon Series: 
The Book of ACTS
Can't I just worship God out in nature?  Why is attending church such a big deal?  …and why are there so many Christian denominations? 
Ever asked these questions?  After Jesus' resurrection, God performed miracles using ordinary people filled with His Spirit. God took a group of fisherman and "everyday-common folk" and used them to turn the world upside down.  The book of Acts explains both the birth of the church and spread of Christianity.  God can and will use us to share Jesus' good news – even unto persecution. 
Join us as Pastor Dan leads us through the birth, establishment and spread of Christianity through the church in the Book of Acts.   
Scroll below to view recent teaching / sermons…