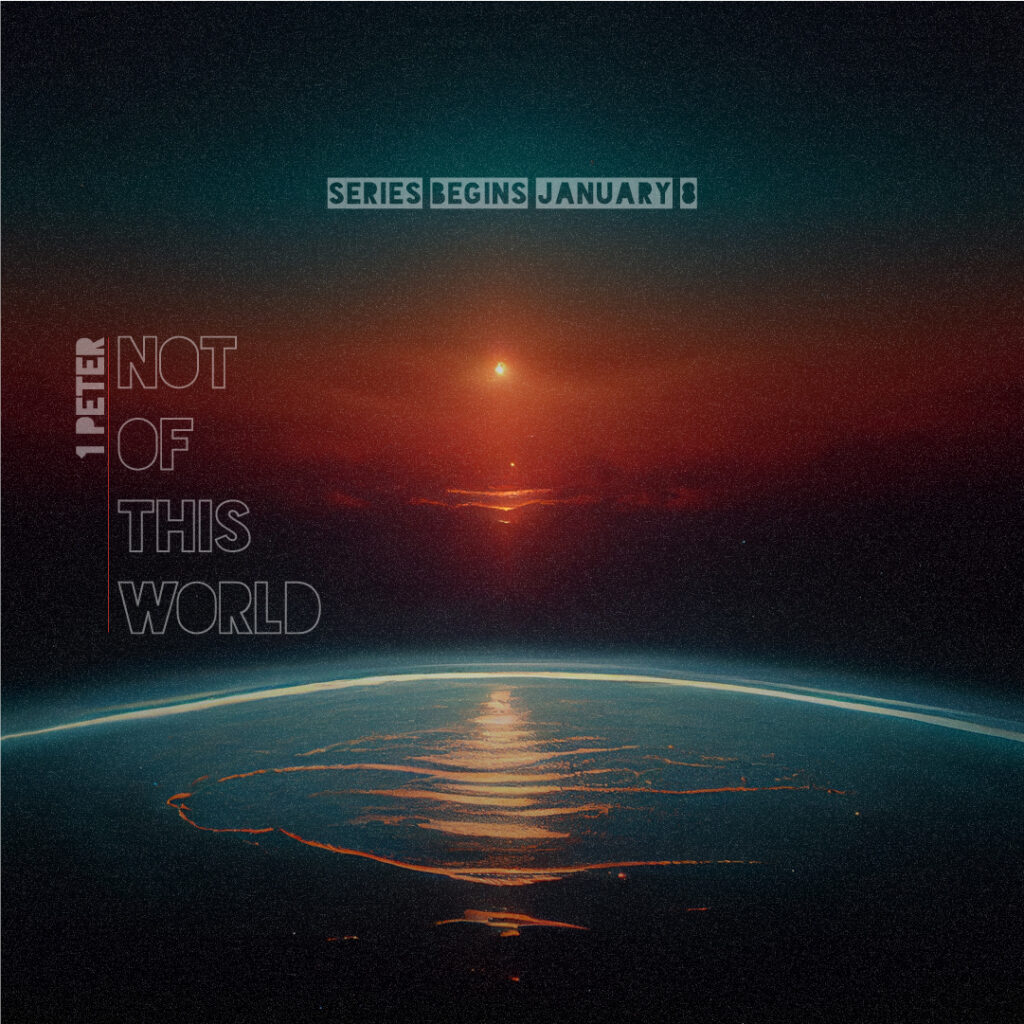 "Not Of This World"
"A Series Thru 1 Peter"
What can we say to others experiencing pain, persecution and trials simply because they follow Jesus?   
1
Peter
 is a letter from 
Peter
 to the believers who had been dispersed throughout the ancient world and were under intense persecution. 
Peter
 knew what it was like to be persecuted so his letter contains truth that will shed light on the dark paths we experience today.  
Peter
 will remind us all to follow Jesus' example during the tough times because, simply put – we are not of this world… our home will be with Jesus in Heaven. 
Scroll below to view recent teaching / sermons…